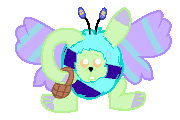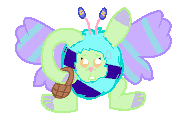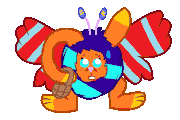 Easter Moth Fuz are a rare (with markings) type of Moth Fuz,there is actually 2 types of them. These can be adopted/caught on the Easter event.
Info
This species are who gives the Fiufius easter egg to the members,but they tries to do the most secret possible. But they always don't know how to be secret enough. If you discover one,you can make it your pet.
Trivia
The 2nd type had been made by site owner's little brother as she requested him.
How to Adopt
Type 1: These can be found everywhere on the explore page.
Type 2: Go to "pets" and adopt one.